Image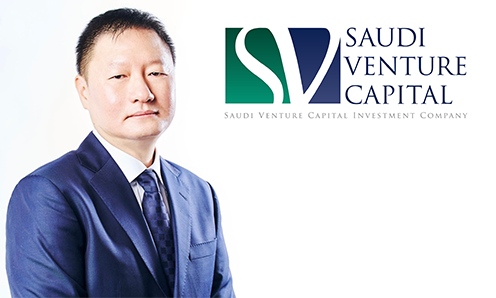 Saudi Venture Capital Investment Company - KSA ("SVCIC" or the "Company") New Appointments
Dear Valued Shareholder,
We would like to announce that Saudi Venture Capital Investment Company - KSA ("SVCIC"  or the "Company") have appointed Mr. Thamer A. Jan as Chairman of SVCIC. Mr. Jan is a  seasoned banker with more than 20 years of experience in a wide range of banking activities  at Saudi British Bank (SABB) and Saudi Hollandi Bank (SHB). He served as General Manager – Commercial Banking at SABB, prior to which he spent four years at SHB as Regional General  Manager – Western Province, overlooking the bank's three main areas of activity: Retail  Banking, Corporate Banking, and Private Banking. Prior to joining SHB, he spent 12 years with  SABB in various positions, including Senior Manager Credit & Risk – Central Province. 
Following Mr. Jan service in the banking sector, he served as an independent Board Member  for several companies and institutions, including as Chairman of the Board of Gulf Finance  KSA; Board Member of Gulf Finance UAE and Emirates NBD Capital KSA; and an independent  Board Member for Amlak International Real Estate Development Co. He also sat on the Board  of Delta Co. (EPC Contractor / Closed Joint Stock company KSA), and FAD Intel Co. (Clothing Retailer / Closed Joint Stock Co. KSA). 
Mr. Jan holds a Master's in Applied Economics from Southern Methodist University, Texas,  USA, and a Bachelor's in Economics from King Saud University, Riyadh, KSA. 
SVCIC have also appointed Mr. Lim Say Cheong as Chief Executive Officer. Mr. Lim was  formerly the CEO of Lootah Global Capital, a financial services company wholly owned by  Lootah Holding and licensed by the Dubai International Financial Centre (DIFC). Mr. Lim previously worked for more than a decade in the UAE, first with Noor Islamic Bank as  Executive Director for Global Markets and then as Executive Vice President and Head of  Investment Banking with Al Hilal Bank, where he led the development and growth of its Capital  Markets, Asset Management and Wealth Management businesses. Under his leadership, the Al  Hilal GCC Equity Fund was voted the Best Islamic Fund in 2013 and 2014.
Mr. Lim graduated from INSEAD Business School (France) with an Executive MBA. He holds a  Diploma in Islamic Finance from CIMA, UK, and a Bachelor of Science with double majors in  Mathematics and Quantitative Economics from the University of Sydney, Australia. He was  awarded the Financial Engineering Certificate from Columbia University and has passed the  Capital Market Examination-1 with the CMA Saudi Arabia. 
The Chairman, Mr. Jan will be seeking to rejuvenate the company activities and engage in a  new growth strategy within an overarching effective corporate governance framework. SVCIC  has assembled a new and high caliber management team who are dedicated to revenue  generation, managing risk and implementing the highest standards of ethical practice. 
The CEO, Mr. Lim will be looking forward to working closely with the board and the  management team to achieve the company's vision and mission and to protect the interest of  the shareholders. His focus would be to deliver high performing risk adjusted return on  investments for SVCIC investors and to provide value-added advisory and arranging services  to the Company's clients for their capital markets and corporate finance transactions. 
Sincerely, 
On behalf SVCIC Board of Directors 
Robert C. Wages 
Deputy Chairman
 
Back to the press release listing